Wobbegongs
UNDER CONSTRUCTION
Cobbler Wobbegong (Sutorectus tentaculatus)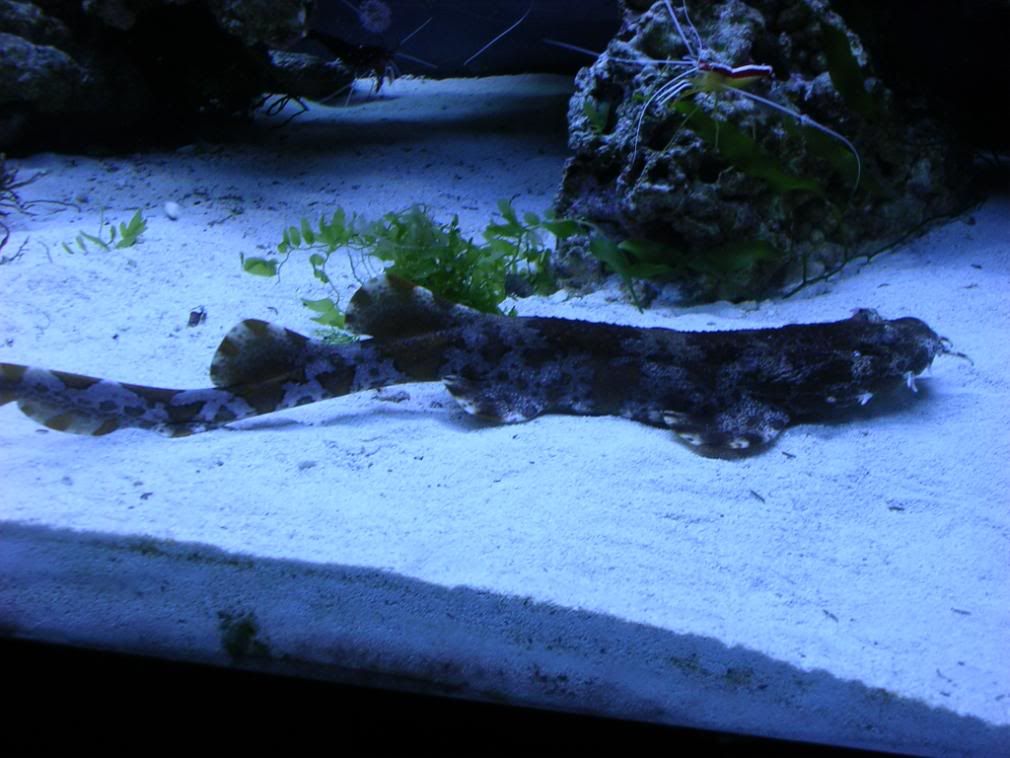 Described by Peters in 1864, this inshore species can be found in cool and shallow South Western Australian waters.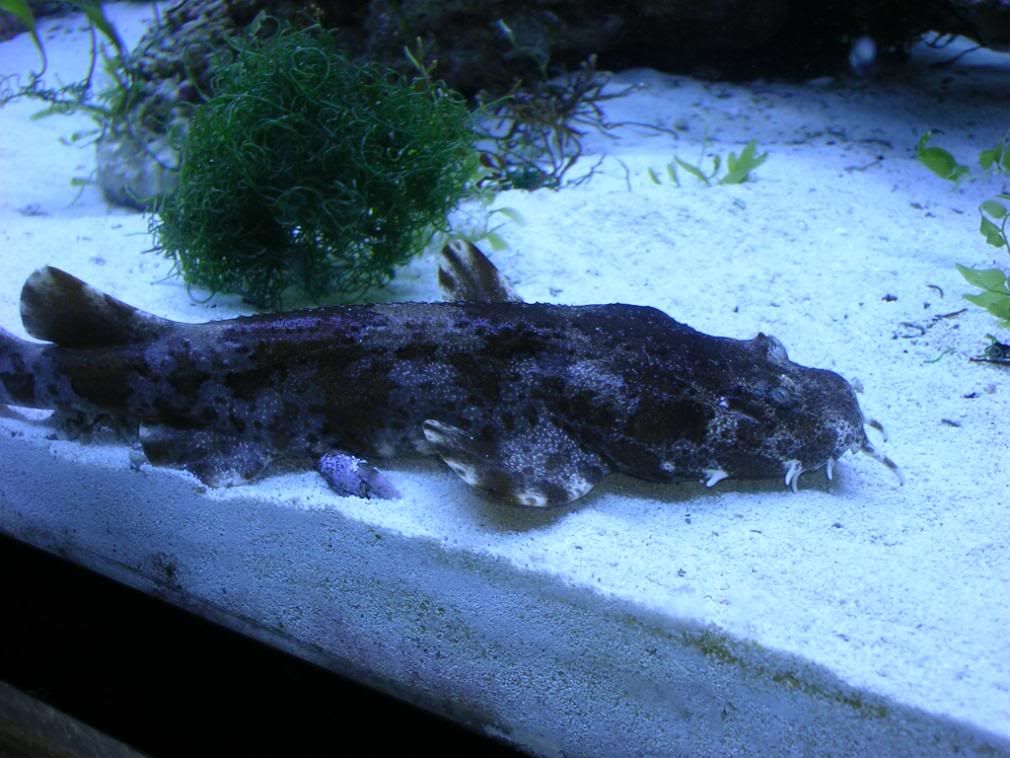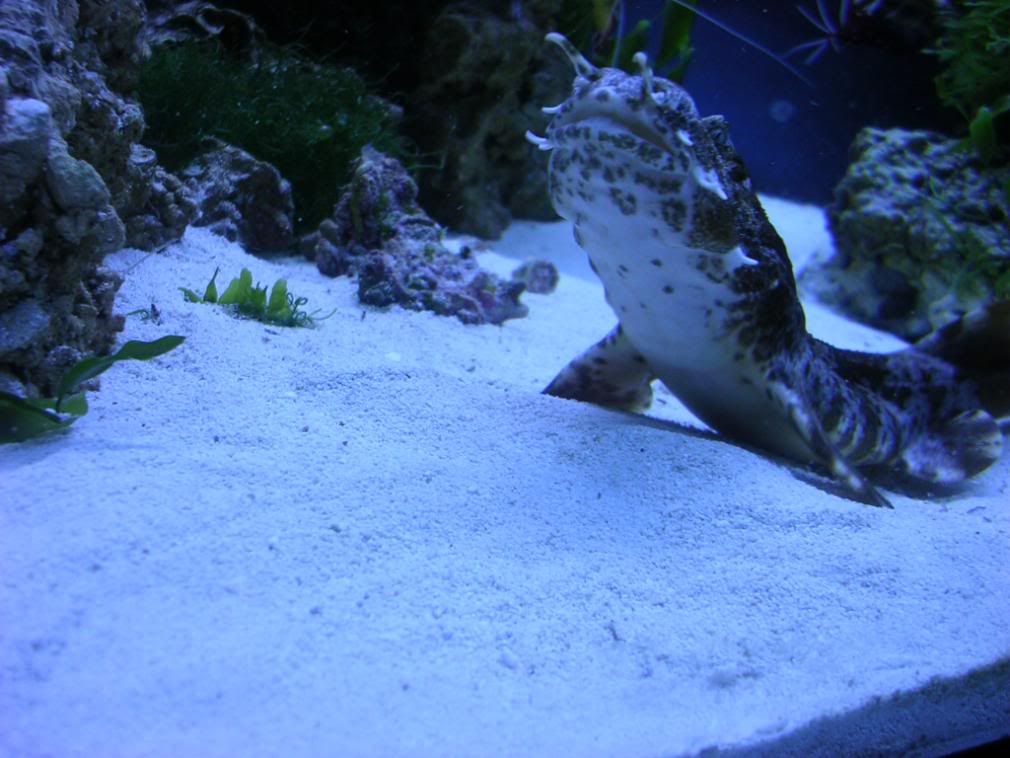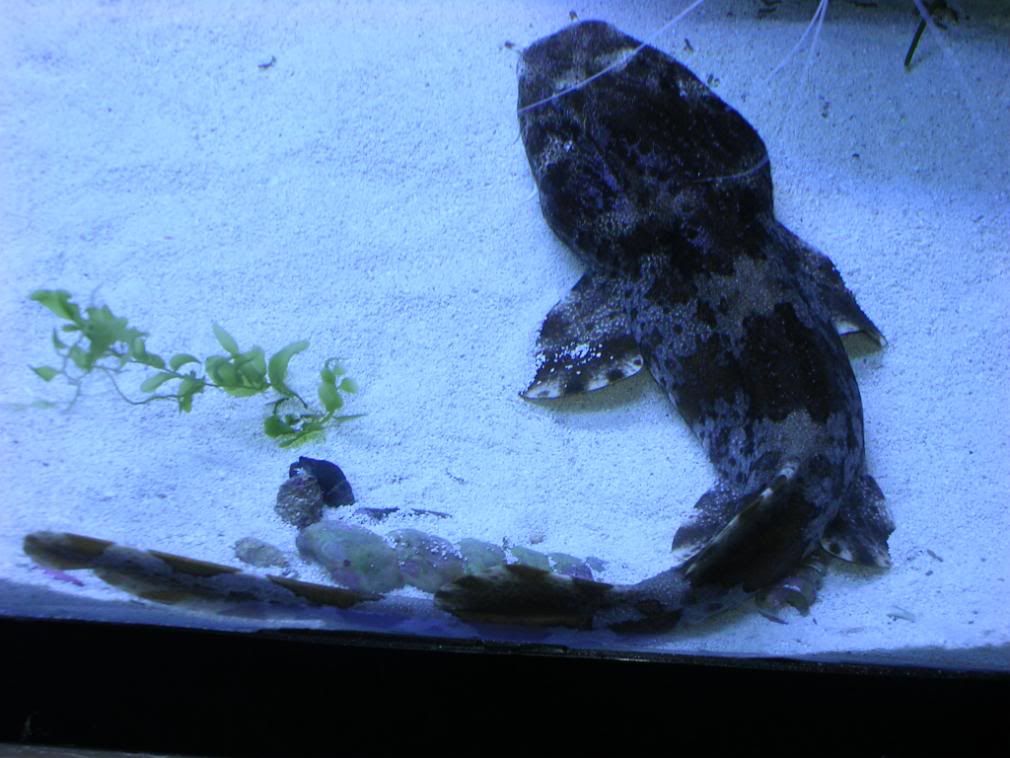 Dwarf Spotted Wobbegong (Orectolobus parvimaculatus)
The Dwarf Spotted Wobbegong was confused with the Spotted Wobbegong until it was described by Last and Chidlow in 2008. This species can be found in the cool waters of South Western Australia.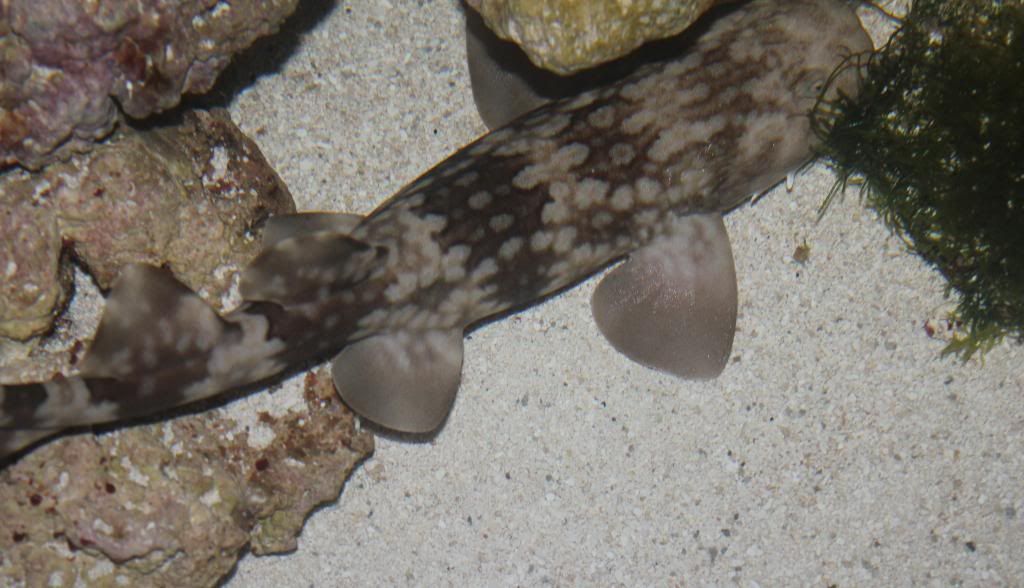 Network Wobbegong (Orectolobus reticultus)

The Network Wobbegons was first described by Last, Pogonoski & White, 2008. Until that time it was misidentified as Orectolobus wardi. This speces of wobbegong can be found from the cooler waters of the western coast of Australia in Perth, to Darwins warmer waters in the Northern Territory.
As other members of the family they are viviparous, giving birth to live young. Below one can see a premature neonate.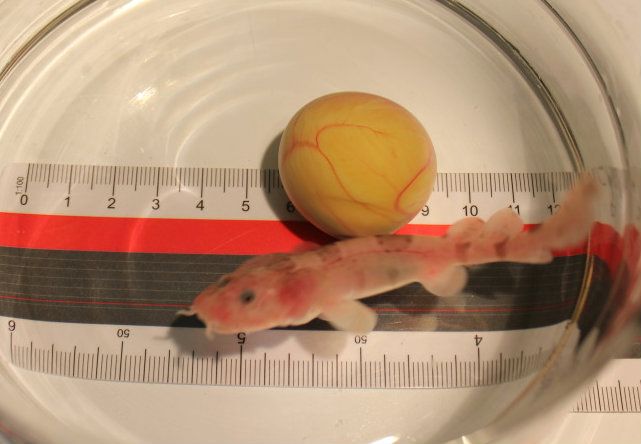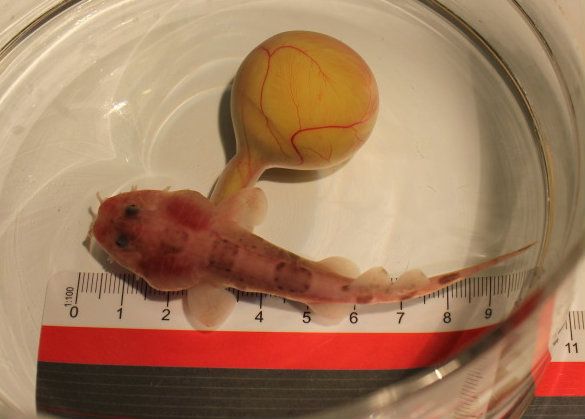 Northern Wobbegong (Orectolobus wardi)